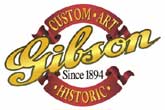 Small to Medium Gig! Big PA?
Fender Passport Venue
Initial impressions are good, securely packaged and once out of the box everything is as you would want. The shape is comfortable to carry with smooth rounded edges so no cracking knee joints however this is not such a good shape for storage or more importantly loading into the 'Gig Van'.
The package weighs in at close to 20 kilos, a strong handle assembly moulded into the amp/mixer section offers good grip, though I wouldn't want to be carrying it too far for too long.
Once the speakers are unclipped from the mixer, which is simply done, you are met with a very attractive design and good array of controls. The speakers cater for standard 35mm pole mount stands and as with most speaker stand combinations there is a fair amount of slack, this is easily rectified by way of rubber grommets. The cable supplied for the speakers is, in our opinion the weak link in an otherwise good product, the cables are 5 metres each in length with right angled jacks, being of an opinion that cable is important in sound quality as much as any other component, we believe investment in a higher stranded cable would be of benefit, whilst at the same time increasing the length would also offer more positioning choices for the mixer section. five metres is probably suitable for most bar gigs however the cables connect into the front of the speaker cabinets which is a worry for set ups where there is no raised stage area. It should be noted that the rear of the mixer unit has a door providing storage for the mains and speaker cables as supplied plus room for a couple of mics and again, short leads, should you upgrade your speaker cables the mics may have to travel elsewhere. the use of right angled jacks and front mounting cables allows for the design to present as a neat portable package.
With 600 watts of power available from a class D amplifier through two 10" speakers and horn loaded tweeters, the unit should cater for most bar and small hall venues, we used ours for an outdoor gig and the sound carried adequately across the target area. There are ten inputs including provision for phantom mic and mp3/CD/ player, the reverb works very well, especially outdoors where no natural reverb exists. The outputs allow for connection to monitors which may be employed as well as the facility to record directly onto a USB device should you desire.
The mixer controls illuminate in a very clear way for great visibility during dark room use along with a nice soft touch feel for the user.
Ultimately the sound is where this type of product will be judged, our opinion is that for the price point, the target market, small to medium hall or bar, the quality is good, it is clear and reproduces accurately. This type of package is often overlooked by bands and thought primarily for the travelling presenter holding seminars day by day, yes that is a great use for the product but for a small band on a tight budget with limited space for storage or no van to transport gear this also is a great solution.
Alternatives, Peavey Escort series, similar price, includes stands, suitcase design to allow for wheeled movement, 500 watts against 600w for the Venue, sound wise Peavey were unable to provide a sample unit therefore we cannot comment, however the Peavey stands look very basic and light, the mixer requires a table or expensive optional extra purpose built stand.
It should be noted that a small gigging band with limited room at home for large PA speakers with desks and power amps etc., would benefit from a package such as this, should the gigs growing size then often the venues have installed their own adequate PA
What the manufacturer says
Everything you need for great sound anywhere you go. Carry your Passport as you would a suitcase, and simply flip open the cabinet release latches when you're ready to set it up. Inside you'll discover two full-range speaker cabinets, a powered mixer and all the cables you'll need to get started. Passport VENUE is ideal for an array of applications, including band and DJ gigs; education, sporting and worship events; meetings, seminars and presentations. Passport VENUE also features a convenient USB record/playback system that lets you record WAV audio files using a USB flash drive and play WAV and MP3 files
Specs
| | |
| --- | --- |
| Model Name: | Passport® VENUE |
| Color: | Black |
| Amplifier Type: | Class-D |
| | |
| --- | --- |
| Controls: | Separate Volume, Treble, Bass, Reverb on Each Channel, 20dB Pad (Channels 1-4), Phantom Power Switch, Reverb Select, Time and Tone, Hi-Z Instrument/Line Switch, USB (Record, Play/Pause, Previous Track, Next Track), Master Volume, Master Tone |
| Voltage: | 110 -120V or 220 - 240V |
| Wattage: | 600 Watts |
| Inputs: | Thirteen - (Four XLR Mic/Line, Two 1/4" Instrument/Line, Two Stereo 1/4", Two Stereo 1/8", One Stereo USB) |
| Headphone Jack: | 1/8" Stereo wtih Level Control |
| Line Out: | Three - One Stereo 1/8" Phones/Line, One 1/4" Mono, One 1/4" Sub Out |
| Speaker Jack: | Two 1/4" Left and Right (Stereo) |
| Channels: | Ten - (Four XLR Mic/Line, Two 1/4" Line/Hi-Z Instrument, Two Stereo 1/4" / 1/8", One Stereo USB) |
| Horn Tweeter: | Two - 1.2" Horn-Loaded Tweeter |
| | |
| --- | --- |
| Cabinet Material: | Molded Plastic |
| Handle: | Integrated Top-Mount Handle |
| Front Panel: | High Contrast for High Visibility in Low-Light Conditions |
| Amplifier Depth: | 11" (27.94 cm) |
| Amplifier Width: | 29" (73.66 cm) |
| Amplifier Height: | 23" (58.42 cm) |
| Amplifier Weight: | 44 lbs. (19.96 kg) |
| Effects: | Reverb |
| | |
| --- | --- |
| Speaker: | Two - 10" Fender® Special Design |
| | |
| --- | --- |
| Unique Features: | 600 watts of output power—ample for medium to large audiences, International voltage operation (100V-120V / 220V-240V), Integrated 10-channel mixer lets you intuitively mix lecture panels, musical ensembles and more, Reverb adds depth to instruments and vocals, USB-equipped—record performances to a USB flash drive and play audio files (CD quality 16 bit / 44.1kHz) MP3 and WAV playback, XLR and 1/4" mic/line inputs for flexible source connectivity, Stereo 1/8" input—play recorded material from mobile devices, Stereo 1/8" output for headphone monitoring and sending stereo mixes, Sub Out with automatic high-pass filter for powered subwoofer use, Mono Out with Level control for powered monitor use. |
| | |
| --- | --- |
| Knobs: | Soft-Touch Radial Controls |
| Accessories: | Two Speaker Cables and Detachable Power Cable |
Peavey Escort® Portable PA Systems

© guitarsforstars.com 2017